so last thursday my friend and vocalist of our unamed band called me short notice to go out to downtown LA! of course I could not refuse that especially since I had not seen her in AGES!





so once mina got to my area (she lives like an hour away :'/) she picked me up and then we headed to the metro station. it takes about an hour to get to LA from my area on the metro, but in car its like 20min lol. the metro is just slow ok, but it's still fun to take. so we take about 3 trains to get there, takes us underground and all.

once we got there we decided to check out some stores. cure shop first where mina got a nightmare CD, then kinokuniya where I purchased two magazines that I am currently in love with! I got zipper which I had never heard of before and it came with a cute tote bag. a lot of magazines have cute gifts inside, i wanted them all!! lol but I was limited on cash so i just got that and Jelly. I could not resist the cover, the colors just got me!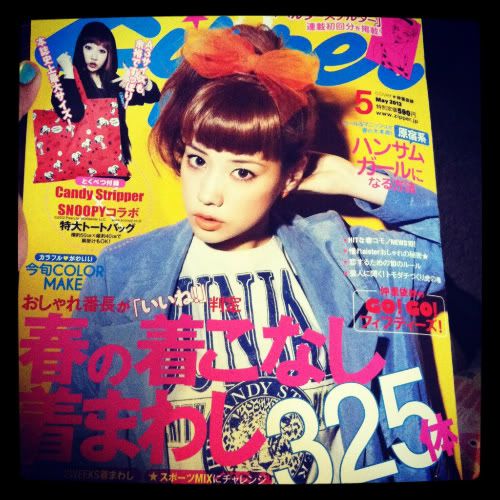 isn't the tote cute? it's really big so idk if i'll even use it since I dont carry much stuff in my bag, and the bags I have are like half the size.

after that we decided to go eat. mina wanted to eat ramen at daikokuya but it was so packed that we just decided to go eat ar mr. ramen next door lol. I got vegetable curry and mina got curry ramen. of course I forgot to take a picture before we finished our food lol. I wasn't able to eat all my food, I mean look at that huge plate!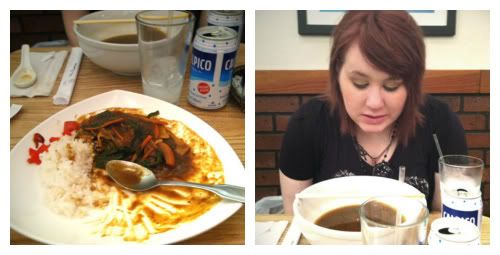 after eating we went to karaoke!! then after that we proceeded to eat cream puffs in a desolate bathroom.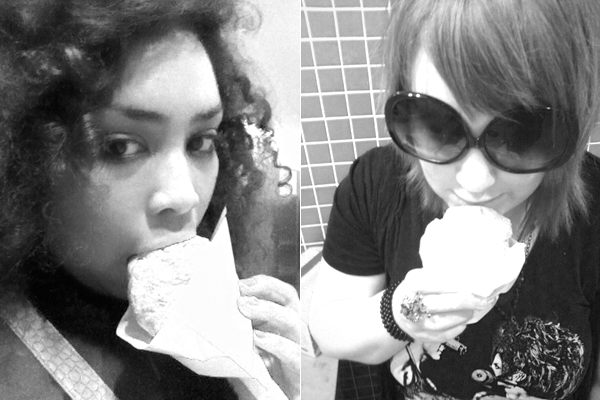 why? idk mina said to just get over it and taste the cream puff
and it was so delicious that I didn't care
that I was in a bathroom eating.

that was my outing with mina :3 i'll end this post with a random picture of these nice public telephone stalls from union station.