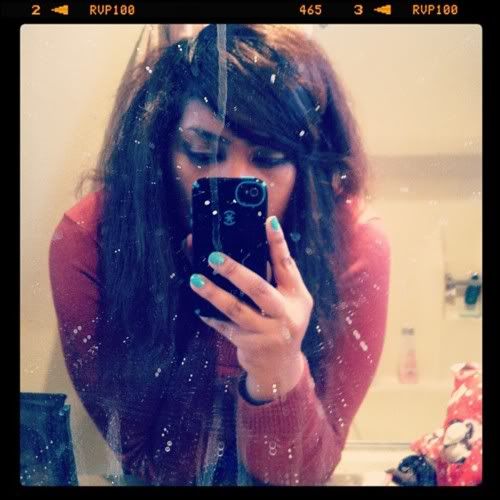 Hihi~
haven't posted in a while, i've been busy and trying to take as many photos to document my outings recently, which I still find hard to do since I feel awkward taking pictures of things/myself in public lol. last week (tue april 10th) I went out with my friend Christina to help her buy some new makeup. she threw all her old makeup away which made me feel kind of bad since my makeup is like over a year old and I still use it. makeup is just so expensive that I feel its a waste to throw it out if I haven't finished it.
after molesting all of Sephora's cosmetics (playing with eyeshadows, tanning mousse, blushes etc.) we decided to go to Macy's. I suggested she get color matched at Estee Lauder for her foundation and the consultant there got really excited because my friend is so adorable ; w;. she proceeded to not only put foundation on her face but also did put on blush, eyeshadow, and lipstick. she looked like a porcelain doll, but of course I forgot to take a picture of her makeup on lol.
after that she ended up getting a makeup kit which comes with foundation, concealer and brushes. she also got moisturizer for her face since she doesn't use any ever ~__~ after that we went to get starbucks, I got a java chip with peppermint :'D she got a strawberry lemon smoothie? it tasted so refreshing.